ENTOMOLOGY | FORESTRY | GEOLOGY | ENVIRONMENT | NATURAL RESOURCES OUTDOOR LIVING | SPORTFSISHING | WEATHER | WILDLIFE | SHOOTING SPORTS
In 4-H, members learn about topics that interest them. These are referred to as members "projects." That could be anything from learning how to cook, build a robot, or care for the environment. One of the most important aspects of 4-H project work is that the 4-H member decides what they want to learn and do as they explore their project. This allows the project to be self-paced, and gives children important skills in setting and working toward their goals.
4-H makes learning fun! A variety of projects are offered through 4-H so members can pick the ones that most interest them. Or they can find other young people with the same interest and study that topic with the help of a volunteer that shares the same interests. 4-H projects help members to learn by doing. Projects offer hands-on ways to learn about a topic of interest.
Some projects have several levels. As members master the work at a beginning level, they are encouraged to advance to higher levels.
Nearly three-fourths of all animals are insects or their relatives. There are nearly one million species of insects, and they impact our lives daily. They compete with us for food, they can carry diseases, and they impact our renewable resources affecting our economy. Insects are major benefactors too, controlling other insect pests, pollinating a wide variety of crops, and recycling organic matter.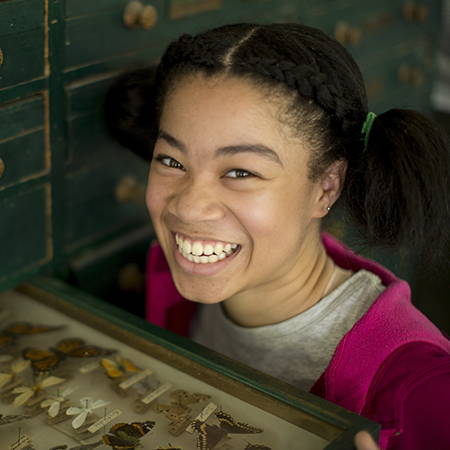 Youth learn marksmanship, the safe and responsible use of firearms, the principles of hunting and archery, and much more.