LEARN MORE WITH OUR MEET THE AUTHOR WEBINARS
Are you interested in learning more about the curriculum, straight from the author and a 4-H educator? Watch our "Meet the Author" Webinar Series and learn more about our suite of curriculum and educational materials straight from the authors and educators who know them best.
BULK PRICING ON SELECT EDUCATIONAL MATERIALS
We've recently launched Everyday Bulk Pricing on all our printed Curriculum books! Whenever you order 15 or more, you will activate various tiered discounts. More specifics are below and are also available on the product page of each eligible item.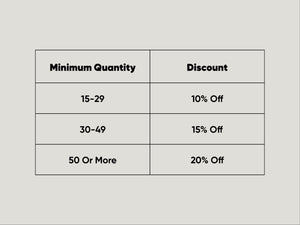 GET HANDS ON WITH MATERIALS KITS
Many Curriculum books have corresponding materials kits which can help activities and the learning process come to life! From the worlds of robotics, electricity, theater and wind power, our materials kits are the tools that #InspireKidsToDo and help keep the learning going.
ORDER CURRICULUM TODAY
Shop our entire curriculum collection online or email us at hello@shop4-h.org for bulk order assistance.