Meet the author Webinar series
Join us to learn about 4-H curriculum straight from the authors and educators who know them best. These 30 minute webinars will be made available to watch (or rewatch) the day after each live webinar is recorded.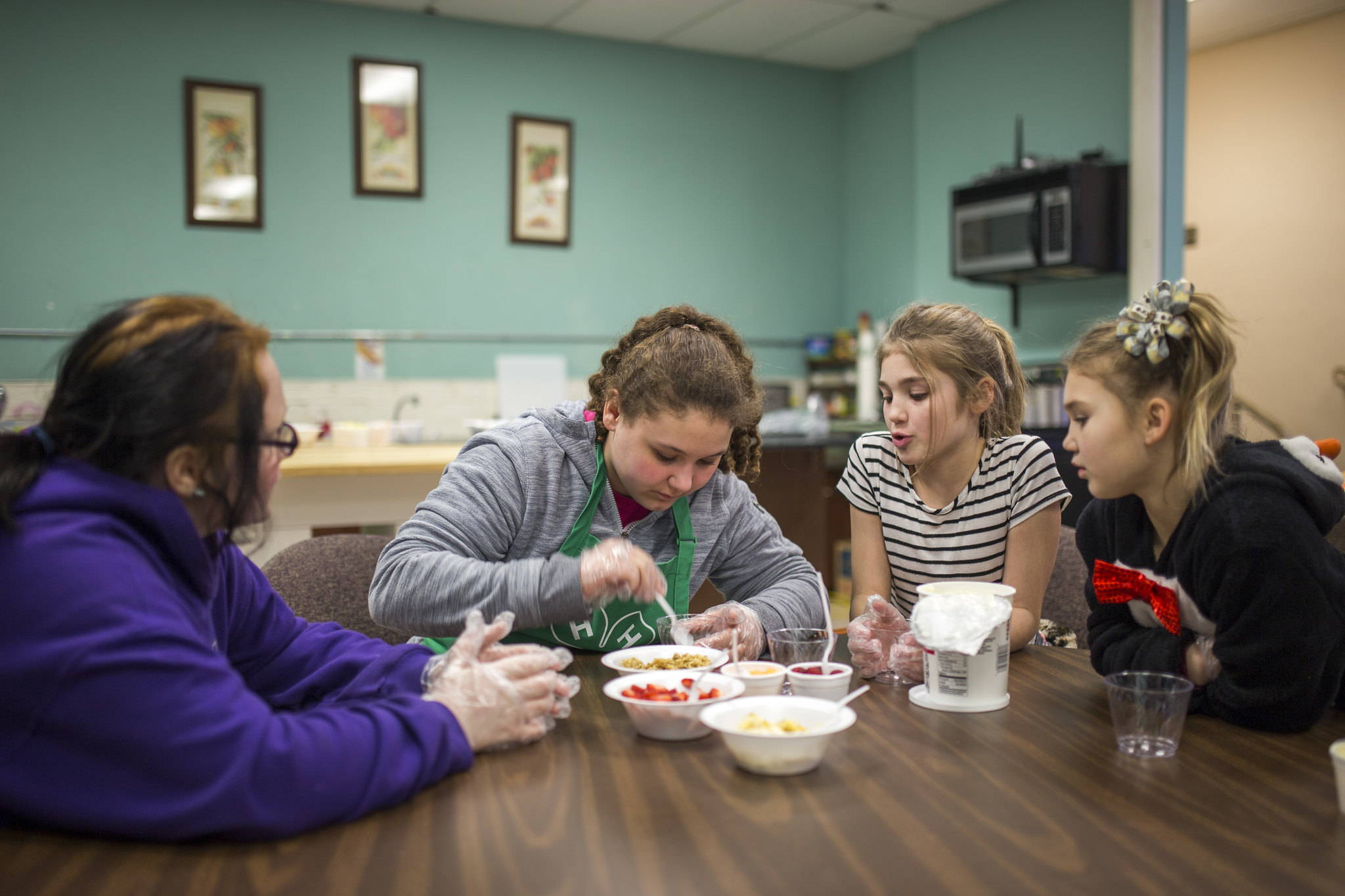 4-H S.N.A.C. Clubs
September 27, 2023 - 3:30 PM EST
4-H SNAC (Student Nutrition Advisory Council) Clubs are student led 4-H clubs that promote leadership skills that focus on healthy living, nutrition, physical activity, cooking, and public speaking.
4-H SNAC Club is a way to integrate positive youth development and community engagement into existing nutrition (Supplemental Nutrition Assistance Program - Education (SNAP-Ed) or Expanded Food and Nutrition Education Program (EFNEP) programs, while increasing equitable access and opportunity to participate in 4-H among limited resource communities.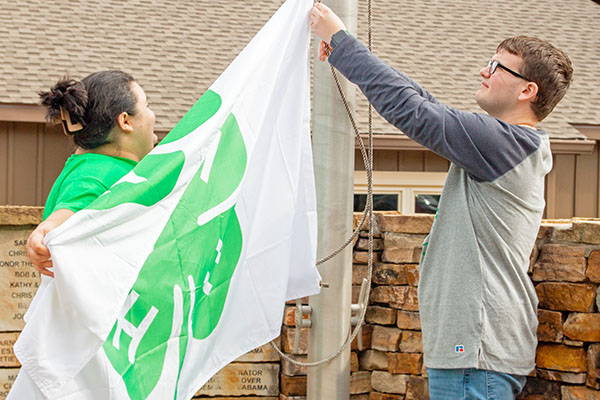 iTHRIVE Leadership Development Curricula Series

iThrive 4-H Leadership Development Program is a program developed by the University of California 4-H. iChampion is the facilitator guide to accompany the iThrive program. The iThrive program guides youth through developing leadership skills within themselves, and the confidence to lead in groups of their peers and beyond. The iChampion facilitators guide kit allows a facilitator to guide youth in grades 7-12 through all three books within the series:
iThrive Leadership, Science & Me Youth Workbook
iThrive Leadership U Youth Workbook
iThrive Leading Healthy Youth Workbook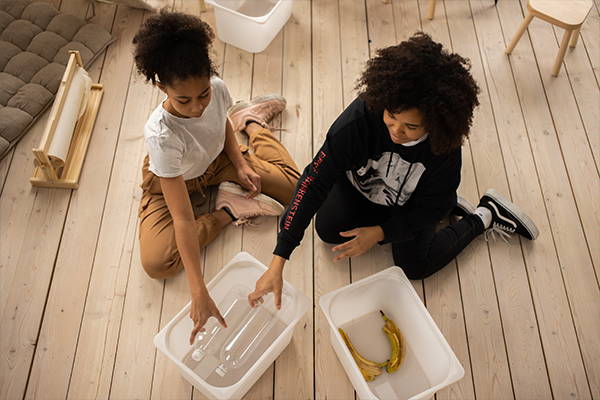 SUSTAINABLE POLYMERS: PLASTICS OF THE FUTURE FOR A GREEN, CLEAN WORLD (GRADES 3-5)
Alexa Maille
Charles Malone
This is a 4-H STEM Curriculum for Grades 3-5 (8 to 12 year olds). The themes of these modules touch on the prevalence and impact of plastics in everyday life. Plastics are versatile materials that come in different shapes, sizes, and exhibit different material properties. Scientist and engineers are working on new ways to create, use, and recycle plastics, so we can use plastics for their many advantages and lessen their effects on our environment.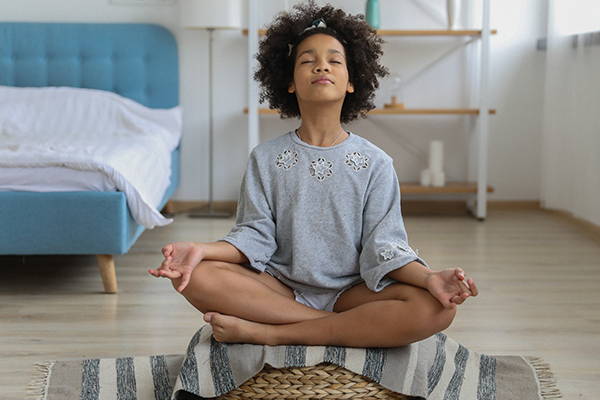 Mindful Me & Mindful Mechanics
Anne Iaccopucci, EdD
Kendra Lewis, PhD
Katherine Soule, PhD
The 4-H Mindful Me (ages 5-8) & Mindful Mechanics (grades 6 programs aim to promote mindful practices that lead to improvements in managing one's own goals, developing a sense of self, time management, stress management, emotional regulation, and mindful eating practices.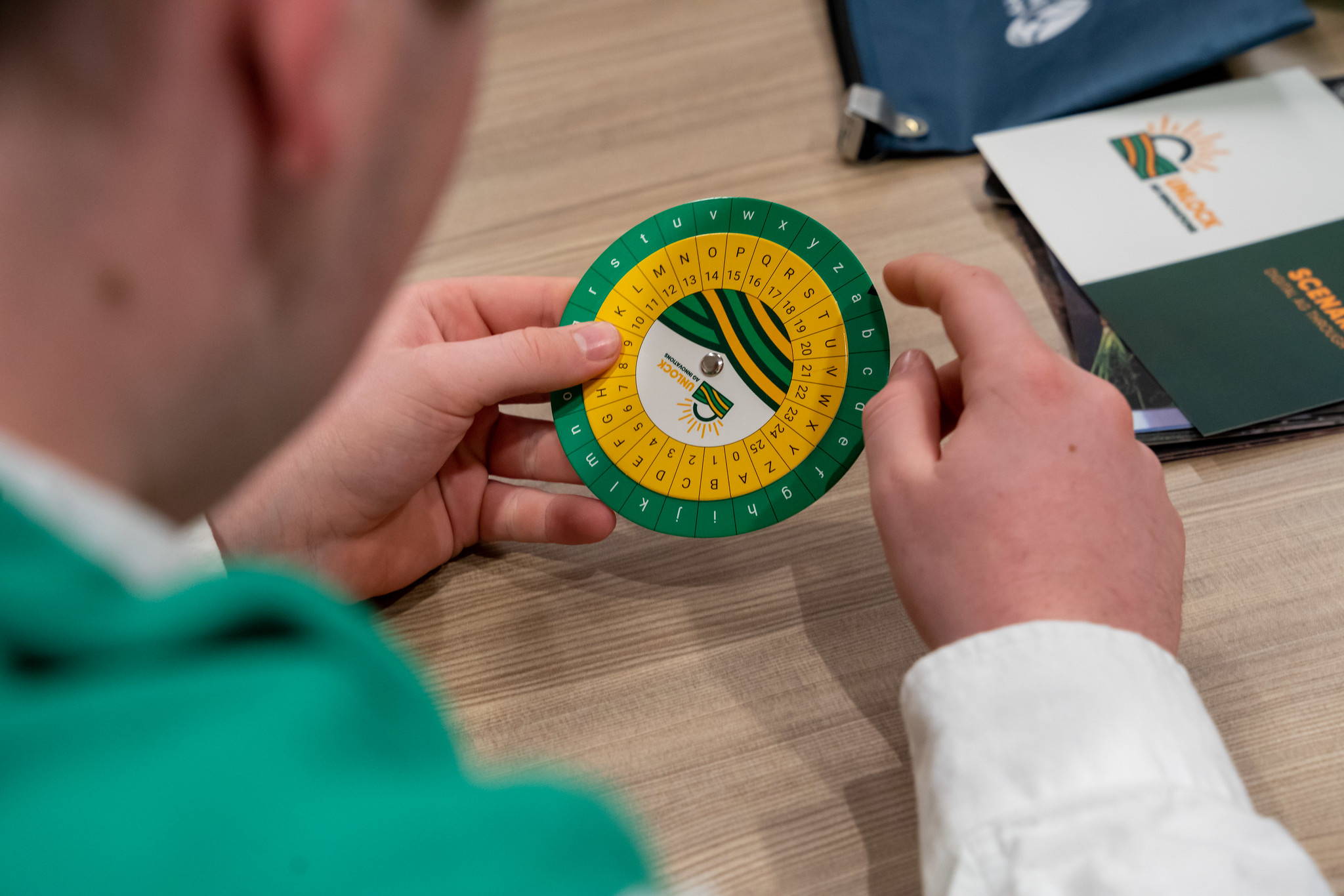 Unlocking Ag Innovations
October 25, 2023 - 12:30 PM EST
Create a fun and engaging escape room learning experience wherever you are! Unlock Ag Innovations provides everything you need to create an escape room activity teaching about technological advancements and changes in agriculture for youth ages 10 and older! Through this experience, youth explore different technologies that transformed agriculture and how farmers must continue to innovate, learn and adopt new technologies to grow more food in a sustainable manner.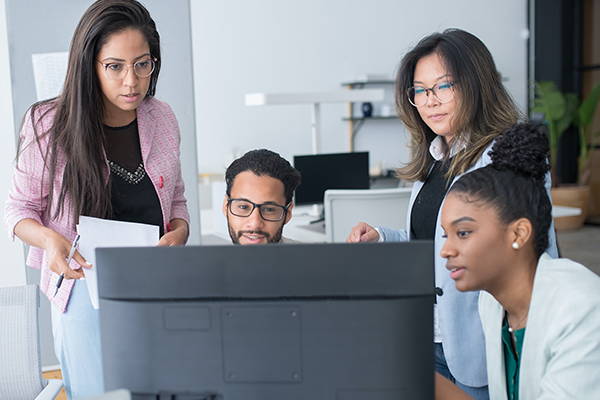 WORK READY: LIFE SKILLS CURRICULUM
Monica Nagele & Mitch Wagoner, Purdue Extension Educators
This curriculum is design for high school students and displaced adult workers and aims to increase the participants soft skills, increase their chances of securing and sustaining employment, teach resume development and teach successful interview skills.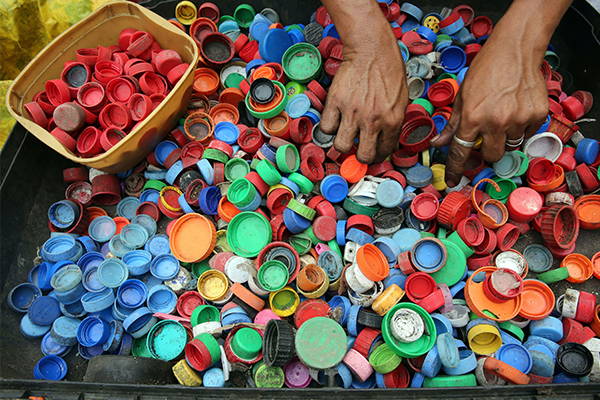 BE A SCIENTIST! MATERIALS IN A GREEN, CLEAN WORLD. A 4-H STEM CURRICULUM FOR GRADES K-2
Anne Stevenson, Extension Educator and Professor
Amie Mondl, Extension Educator--Univ. of MN Extension Center for Youth Development
Be a 4-H Scientist! Materials in a Green, Clean World is an inquiry-based science curriculum focusing on the following concepts: materials; plastics; the three R's: Reduce, Re-use, Recycle; the work of scientists and engineers. The curriculum is designed to build foundational skills of science and engineering: observation, asking questions, sorting and classifying, and communicating.
The curriculum contains six learning modules intended for delivery in out-of-school time facilitated by an educator (trained volunteers or program staff). Modules also include a "Science At Home" activity to be completed by parents/other adults and children at home.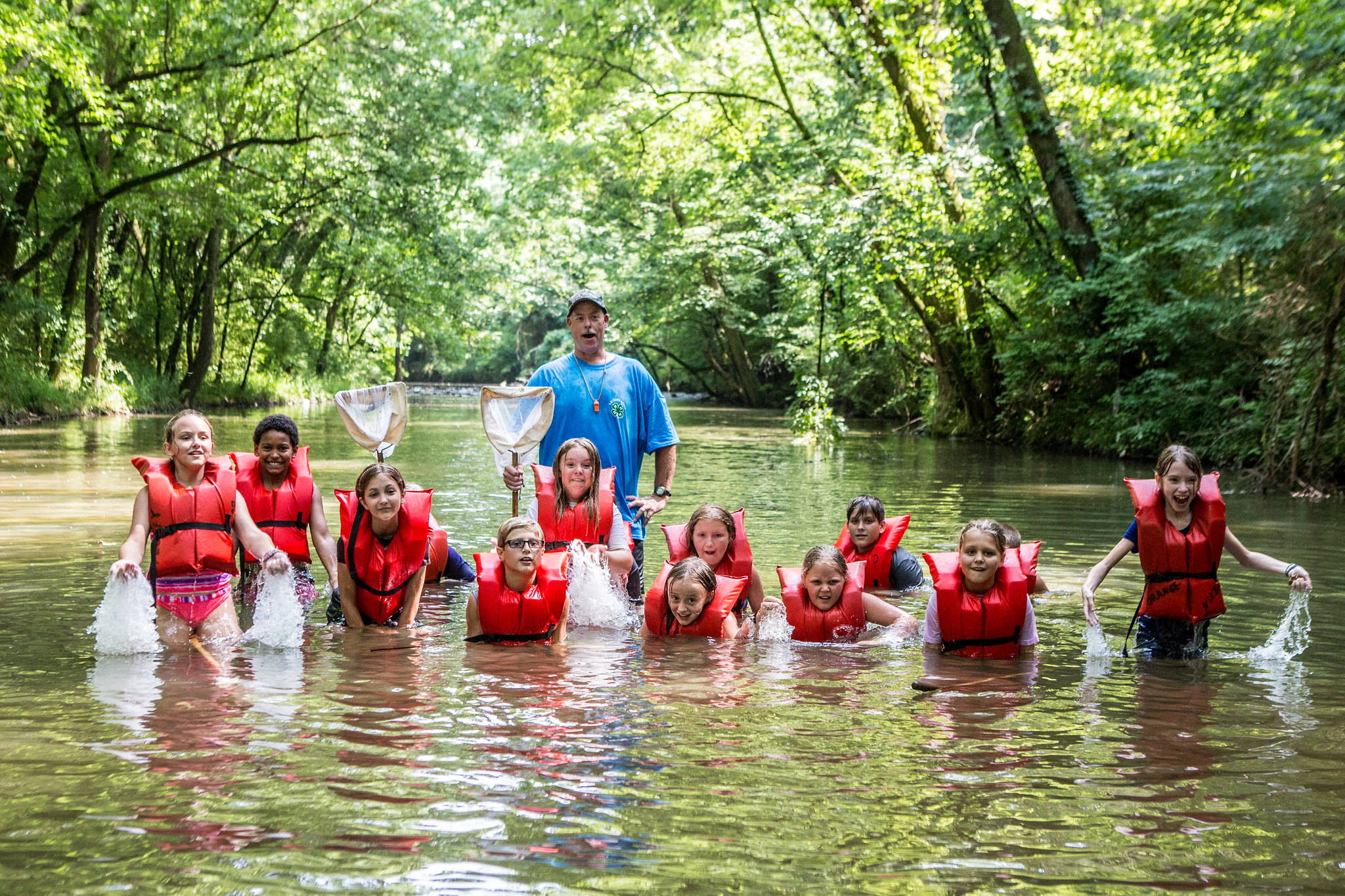 Water Wizards
November 29, 2023 - 3:30 PM EST
Marianne Bird
Nicole Marshall

Steven Worker

Water Wizards teaches 4th-6th grade students about water and its importance to the planet. Students participate in hands-on learning experiences that encourage inquiry, teach basic information about water, and develop awareness about this valuable resource. They explore the water cycle, watersheds and pollution; study water usage in their home; and conduct experiments exploring salinity, density, hardness and taste (Is bottled water really better?). Youth also take action on a water issue in their community. The program balances the need for critical information about water with discovery through the process of doing science. It also empowers kids to know they can make a difference in their communities.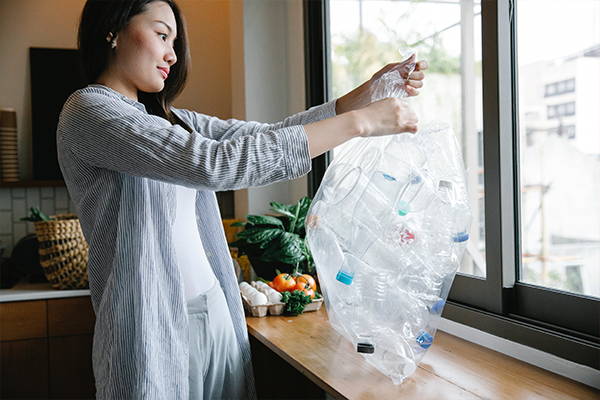 Sustainable Polymers: Taking Action to Solve the Challenge of Plastics (gRADES 6-8)
Cheryl L. Meehan, Staff Research Associate, University of California

Amie Mondl, Extension Educator, Center For Youth Development, University of Minnesota, Extension

Martin H. Smith, Specialist in Cooperative Extension and Faculty Member, University of California

Steven M. Worker, 4-H Youth Development Advisor, University of California, Division of Agriculture and Natural Resources
This 4-H STEM curriculum focuses on the use and impacts of plastics and sustainability. The curriculum is designed to build foundational skills of science and engineering, and contains three learning phases/modules where youth will explore polymer science content through a guided activity and then become change agents through youth-driven projects.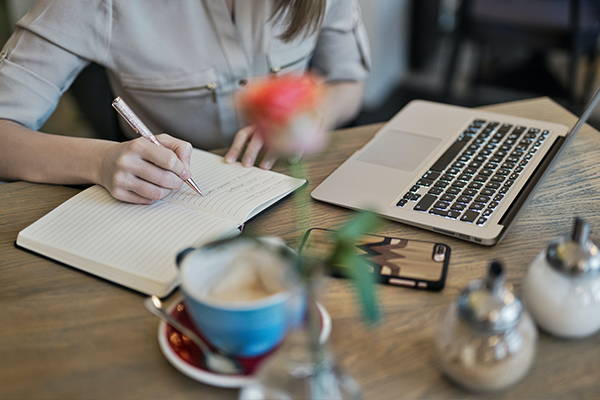 GEM: GET EXPERIENCE IN MINDFULNESS

Sarah Bercaw Goldring, Extension Agent
Karen Johnston, Extension Agent
GEM: Get Experience in Mindfulness is an Awareness and Acceptance Stress Management Program for ages 10 and up – adults too! This program places an emphasis on stress management taught through practical and interactive mindfulness-based activities to facilitate experiential learning. The program is a research based and theory driven program that meets National Health Education Standards.
There are five lesson topics: Intentions and Goal Setting, Awareness and Attention, Self-care: Stress Reduction and Relaxation, Communication and Relationships, and Gratitude and Acceptance. Among other things, participants of the program will learn what mindfulness is and how to integrate it into daily life, alignment and form for over 25 strength and flexibility poses adapted from yoga poses, and relaxation techniques.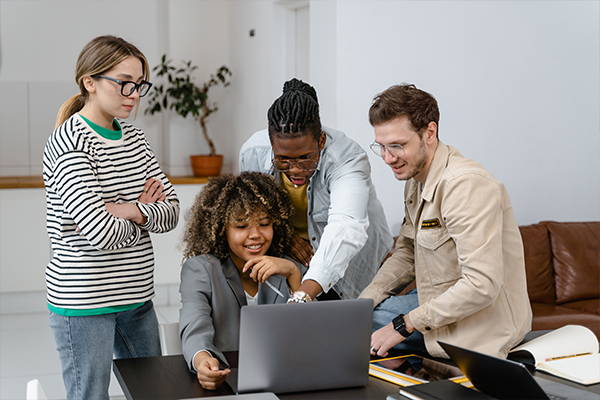 TRUE LEADERS: CULTURE, POWER AND JUSTICE- A YOUTH DEVELOPMENT APPROACH TO SOCIAL JUSTICE
Dr. Nia Imani Fields, Assistant Extension Director and 4-H Program Leader, University of Maryland Extension
Dr. Alex Chan, Mental and Behavioral Health Specialist, University of Maryland Extension
Dr. Maru Gonzalez, Assistant Professor and Youth Development Specialist, North Carolina State University
Dr. Edwin M. Green, Jr., Professor, Community-Based Education & Leadership, Stevenson University
Dr. Fe Moncloa, 4-H Youth Development Advisor, University of California Cooperative Extension
Kamaria Massey, MFA, Urban Educational Leadership Doctoral Student, Morgan State University
Dr. Keith C. Nathaniel, 4-H Youth Development Advisor, University of California Cooperative Extension
Editor: Dr. Katherine E. Soule, Youth, Families, & Communities Advisor, University of California Cooperative Extension
The True Leaders: Culture, Power and Justice curriculum was designed to engage youth in critical dialogue and collective action in order to contribute to a more empathetic and just society. Youth have an incredible opportunity to see the world as bigger than themselves. This curriculum offers dynamic opportunities for youth to explore their identities, different cultures, new perspectives, and the histories that have shaped power and privilege within our communities. Youth will engage with peers, adult support systems, and communities to increase the resources and tools they need to advocate for positive community change. These lessons are rooted in a social justice youth development framework. Additionally, as a facilitator, it is important that you use these lessons as a guide but allow for adaptations to ensure each discussion and activity is culturally relevant for your audience.
This is a Facilitator Guide intended for use with youth in Grades 6-12.