Customized
4-H Items for
Your Group

Partner with Shop 4-H to produce the perfect apparel and accessories for your group or event!
Prices will vary by item and quantity, but we're eager to work with you to meet your needs. Additional details and examples of past projects below.
If interested, complete this form to discuss custom products with a member of the Shop 4-H team.
Thank you for your interest in designing custom products with Shop 4-H!
This field is required
This field is required
This field is required
Trusted Vendors
Shop 4-H's established vendor partners are vetted and have a history of quality service so we can ensure your items will look just the way you envisioned.
Hassle-Free Process
We handle the development and ordering discussions with the vendor so you can use your time to focus on the important 4-H programming that you do!
Affordable Prices
Due to the large orders Shop 4-H already places throughout the year, we receive very competitive prices and will pass along these savings so your dollars stretch further.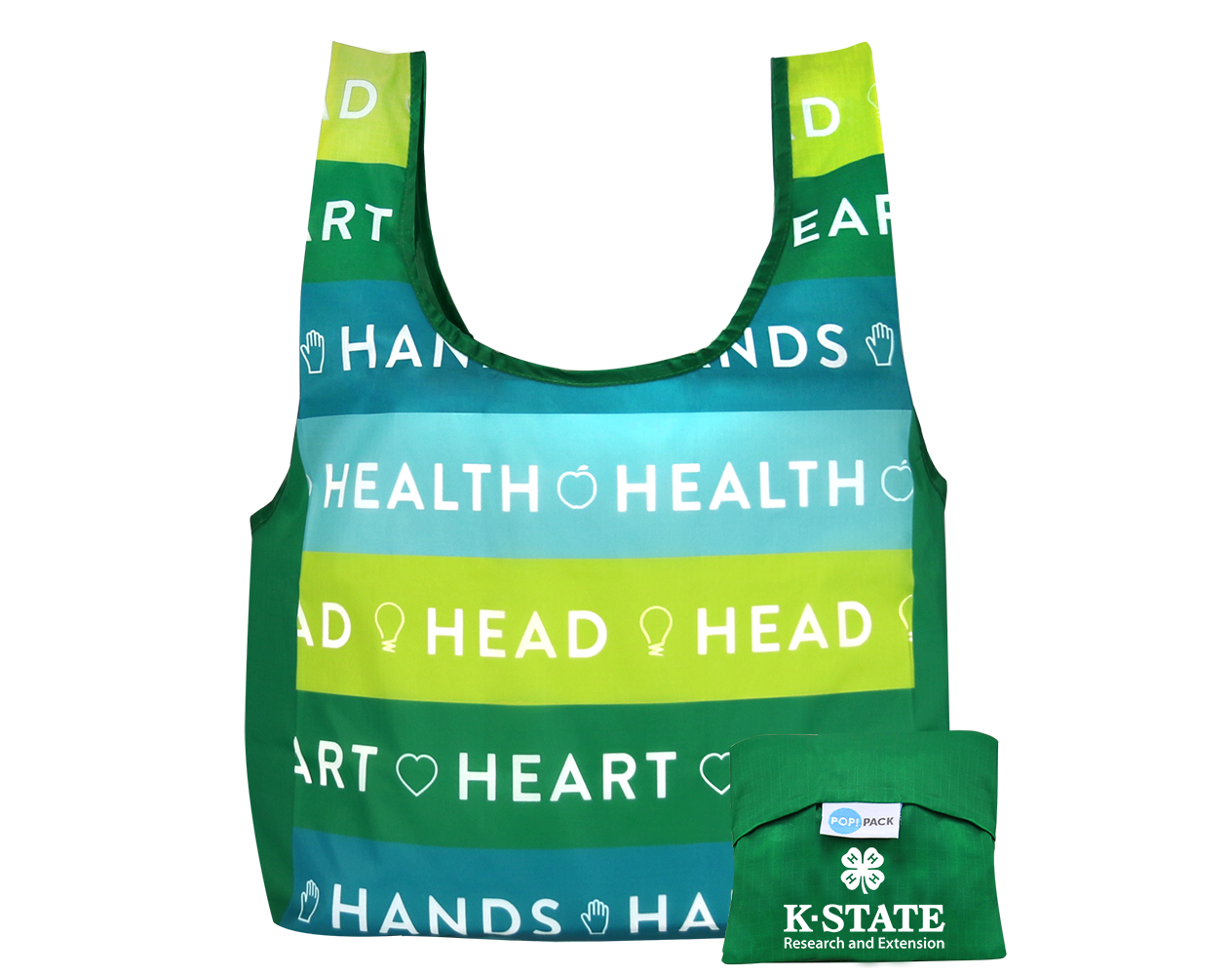 Customize an item available from Shop 4-H
Shop 4-H offers hundreds of apparel, accessories, bags, and additional products already, so why recreate the wheel? If you think one of the current Shop 4-H items would be perfect with your specific logo added, let us know and we will try to make that update! You'll save time on the development, so you may be able to receive your order in as little as 1 month.
Plus, because you'll be ordering in bulk, we may be able to offer you a discount from the traditional retail price of the item on our site.
<< Example: Kansas State Extension customized our Collapsible Tote Bags
Or create a new item you've been dreaming of!
Don't see what you want on our website? No problem! We can also create a special product just for your group or event.
Let us know what you have in mind, we'll provide some options, and then we'll refine it from there! This process will likely take a bit longer since we're starting from scratch, so please contact us at least 2.5 months in advance of the needed delivery date.
>> Example: University of Georgia Extension created branded products for the summer 4-H / Air Force events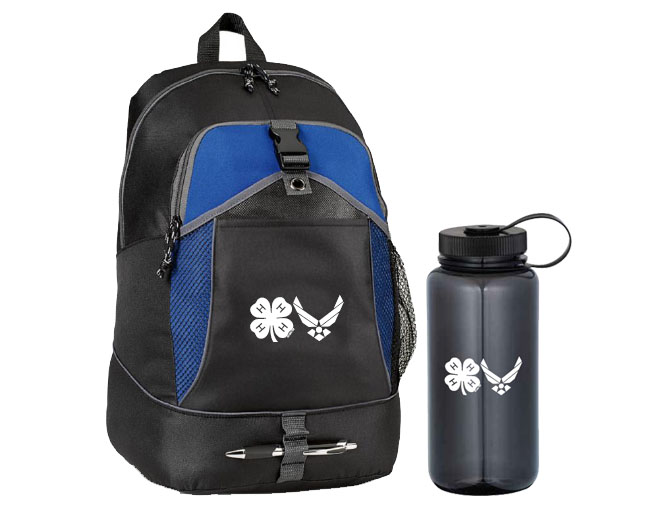 Who can participate in this custom product program?
Any 4-H State Office, County Office, or Club!
Can these items be used as a fundraiser?
Yes, we can design a product mock-up that you can use to take requests as part of a fundraiser, and then you'd submit the final count to us to place the order.
What is the minimum order quantity required?
The minimum quantity will vary by item, but generally the higher the price point of the item desired, the lower the number of units needed to order. For example, items over $20 will likely have a minimum number around 30 units, but for items that are less than $10 each, you will likely need to order 75+.
How long will it take to receive the items?
If you are ordering a custom version of a product that Shop 4-H already sells that is produced domestically, the timeline could be as short as 4 weeks. If the item is produced overseas, it could take closer to 3 months. If you want to design a product from scratch, the timing depends entirely on how quickly we are able to nail down the design and product that you have in mind, and whether it will be produced domestically or internationally.
Are there any limitations on the designs or items possible?
Every design that includes the 4-H name and emblem must abide by the current standards around its use.
At this time, we cannot offer complex graphic design services. We will be able to add text in a standard font without an art file, but if you have a specific logo or image to add to an item, we will need you to provide the vector file in either .ai or .eps format.
Our goal is to provide the perfect product option to meet your needs, but each item development process will be a separate and unique experience. There many be specific limitations that arise based on the various constraints (quantity, budget, item, design, number of colors, needed date) that are related to your project.